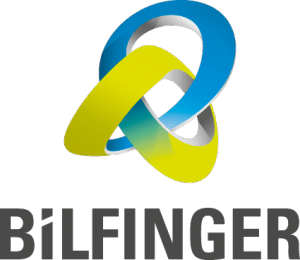 Manager Group Compliance - Compliance Projects & Third Party Management (m/w/d)
Bilfinger ist ein international führender Industriedienstleister. Der Konzern steigert die Effizienz von Anlagen, sichert hohe Verfügbarkeit und senkt die Instandhaltungskosten. Das Portfolio deckt die gesamte Wertschöpfungskette ab: von Consulting, Engineering, Fertigung, Montage, Instandhaltung, Anlagen-Erweiterung und deren Generalrevision bis hin zu Umwelttechnologien und digitalen Anwendungen.
Das Unternehmen erbringt seine Leistungen in zwei Geschäftsbereichen: Technologies sowie Engineering & Maintenance. Bilfinger ist speziell in den Regionen Kontinentaleuropa, Nordwesteuropa, Nordamerika und Naher Osten aktiv. Die Kunden aus der Prozessindustrie kommen u.a. aus den Bereichen Chemie & Petrochemie, Energie & Versorgung, Öl & Gas, Pharma & Biopharma, Metallurgie und Zement. Bilfinger steht mit rund 36.000 Mitarbeitern für höchste Sicherheit und Qualität und erwirtschaftete im Geschäftsjahr 2018 Umsatzerlöse von 4,153 Mrd. €.
---
Tasks
The Manager Group Compliance will strengthen our team Compliance Project & Third Party Management within the Corporate Compliance Office at our Headquarter and will facilitate a high level of compliance awareness in the organization. The Manager Group Compliance will provide structure, tools and guidance to empower management and compliance business partners to implement Bilfinger's Compliance Program. The Manager Group Compliance will be involved in managing third party related compliance risks. At the same time, the Manager Group Compliance independently manages and executes compliance related projects, incl. M&A Compliance and post-M&A Compliance integration work.
The role offers a wide range of responsibilities which vary depending on current projects and assignments:
Compliance Project Management
Manage and execute group wide projects aimed to strengthen the Compliance Management System in the fields of Anti Bribery & Corruption and Competition Law
Develop and implement project plans and project communications
Coordinate compliance topics between the Corporate Compliance Office and the Divisional Compliance Teams
Act as interface to other central departments such as Internal Audit, ICS, Procurement, HR and Communications
Third Party Management
Act as point of contact for any questions relating to the Third Party Due Diligence Process
Contribute to the further development of the Third Party Due Diligence Process
Conduct background checks and integrity screenings of our business partners
Develop and implement a program for Compliance M&A Due Diligence
Conduct Compliance Due Diligences on potential M&A targets
Post-M&A Integration of the Compliance Program for newly acquired entities
Requirements
Upon successful completion of your studies preferably in Business Administration or Law, you have already gained some years of professional experience in the areas of Compliance, Third Party Due Diligence or M&A in an internationally operating company, law firm or consultancy
You have advanced project management skills
You have strong analytical as well as conceptual skills and you address issues following a systematic and solution-oriented approach
You are a team player and have already demonstrated strong communication skills, both verbally and in writing
You act with a high degree of personal integrity
The position requires flexibility, a high degree of commitment, fluency in German and English as well as a proficient knowledge of MS Excel and MS PowerPoint
---
Diese Ausschreibung richtet sich an alle geeigneten Bewerber/Innen unabhängig von Alter, Geschlecht, Behinderung, Religion, Weltanschauung, Rasse, ethnischer Herkunft oder sexueller Identität.
General Management | Bilfinger SE | Unbefristet | Angestellte(r) | Professional | Legal, Audit & Compliance
veröffentlicht:
läuft aus am