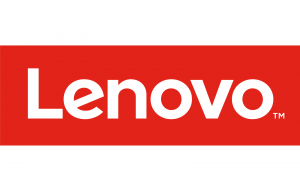 Lenovo (Deutschland) GmbH
Legal Counsel, Legal COE (m/f/d)
Lenovo is seeking a Legal Counsel for its Legal Center of Excellence ("Legal COE"), reporting to the Senior Legal COE Manager. The successful candidate will be providing legal support for commercial transactions with the application of project management, process innovation, technology and tools to the delivery of legal work in a way that drives both improved risk-mitigation and improved efficiency.
Position responsibilities include contract creation, negotiation, and review, providing advice and counsel on legal, compliance and business transactions, including risk analysis and reward, and presenting options and opportunities.
The position will collaborate with internal and outside counsel, technology experts, marketing and sales teams, product developers as well as with Lenovo's customers and suppliers as needed. The successful candidate will have at least 5 years of legal experience in drafting, reviewing, and negotiating a variety of agreements, particularly within a technology company. Experience with Government procurement is
also strongly desired. Strong communication and presentation skills will be necessary to explain complex matters to business partners in a manner that is readily understandable in order to ensure wellinformed business decisions.
---
Job Responsibilities
You will be responsible for:
Negotiating a high volume of complex technology, sales and partnering agreements, vendor and supplier agreements, and a variety of other commercial contracts including confidentiality agreements, license agreements, data processing agreements, professional services agreements, assignments and amendments
Develop and implement legal efficiencies to support business teams and improve contract processes and operations
Improve and create contract templates and playbooks
Work closely with clients and the legal team on strategic initiatives in support of all business units
Provide proactive advice regarding business and legal issues and risks
Position Requirements
JD or LLM and admission to practice
3+ years of drafting and negotiation experience in a fast-paced environment, preferably focused on technology transactions
Demonstraed effective interpersonal interaction in a highly customer-satisfaction focused environment
Developed critical thinking and proactive problem-solving skills, with a willingness to get into the details of complex problems and drive creative solutions
Excellent oral, written and interpersonal communication skills in German and English language is mandatory
Detail-oriented, with outstanding organizational skills and ability to manage multiple transactions and projects simultaneously under deadline pressure
Demonstrated exceptional judgment, integrity and ability to give practical advice appropriately weighing legal and business objectives
A strong team player who can work well with colleagues in all functional groups
Committed to his/her personal growth and development by actively seeking feedback and responding with constructive action
What we offer
Attractive working environment
Working in a dynamic team in an exciting market
Fair and attractive remuneration
---
Does it sound like You? - Please send your CV via our Online Tool right now.
At Lenovo we are proud to be an equal opportunity company. This vacancy certainly applies for people with disabilities, too.
veröffentlicht:
läuft aus am