Compliance Manager EEMEA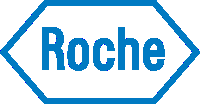 Firma:
F. Hoffmann-La Roche Ltd
Veröffentlicht am:
Montag, 13. November 2017
Gewünschtes Eintrittsdatum:
ab sofort
Beschäftigungsart:
Feste Anstellung
Standort:
Switzerland, Basel-Town
Firmenprofil:
EEMEA Region Compliance strives to be highly respected business partners by providing productive and pragmatic support to Roche's comprehensive compliance management system and is committed to highest ethical and responsible business behavior for the sustainable business success in the region. The Compliance Manager reports to EEMEA Reginal Compliance Officer and is based in Basel, Switzerland. As a Compliance Manager EEMEA, you ensure the implementation of Roche's Corporate Values in day-to-day business to preserve Roche's reputation, complying with the Code of Conduct as well as other applicable laws, regulations, codes and guidelines.  You will support the Chief Compliance Officer and the Healthcare Compliance Office in the implementation of their activities. 
Jobbeschreibung:
Your key responsibilities will also include: 
Proactively providing compliance consultancy along the business processes with an approach tailored to requirements of local market needs. 
Enabling knowledge and best practice sharing across the region.
Supporting sub-regional and local Compliance Officers in defining and implementing local compliance initiatives.
Conducting or supporting internal investigations of potential compliance breaches, ensuring adequate reporting in the BEIR system.
Performing education to create and maintain awareness and knowledge in alignment with local Compliance Officers. 
Who you are 
You're someone who wants to influence your own development. You're looking for a company where you have the opportunity to pursue your interests across functions and geographies. Where a job title is not considered the final definition of who you are, but the starting point.
You have a university degree and five plus years of professional experience, preferably in a compliance related field. You are solution-oriented and able to work autonomously, structuring and prioritizing multiple tasks. You have strong interpersonal skills and ability to coach, communicate, liaison, and manage change and complex issues for the best outcome in a matrix organization. You will also bring the following skills and experience:
In-depth knowledge of compliance principles and challenges in the multinational healthcare industry
Solid understanding of Pharmaceutical Commercial and Medical Affairs function
Experience in providing training and consultation
Fluent in English both written and spoken, additional language skills of the EEMEA Region is a plus
Additional experience in a commercial function is an advantage
Who we are 
Basel is the headquarters of the Roche Group and one of its most important centres of pharmaceutical research. Over 8,500 people from approximately 90 countries work in Basel, which is one of Roche`s largest sites. Read more.

Roche is an equal opportunity employer.