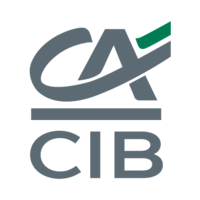 Crédit Agricole Corporate and Investment Bank Germany
Compliance Officer (f/m/d)
Crédit Agricole CIB is the Corporate and Investment Banking arm of the Crédit Agricole Group, the 13th largest bank worldwide measured by the core capital quota (The Banker, July 2018). The Bank offers its clients a comprehensive range of products and services in capital markets, investment banking, structured finance and corporate banking, structured around six major divisions:
Global Coverage & Investment Banking
International Trade & Transaction Banking
Structured Finance
Global Markets
Debt Optimisation & Distribution
The Bank provides support to clients in large international markets through its network with a presence in major countries in Europe, America, Asia Pacific and Middle East and North Africa.
---
For the German CPL department we are looking for a
Compliance Officer (f /m/d)
to support the team in managing the day to day work and also to involve in the execution of projects initiated by our Head Office in Paris. Global Compliance (CPL) is in charge of ensuring that the Bank's operations do effectively comply with the provisions of the laws and regulations in force and with all internal and external rules applicable to CACIB's banking and financial activities liable to entail criminal and regulatory sanctions, litigations with customers and generally, reputational risk.
The Compliance Function oversees compliance with the provisions referred to above and aims at enhancing the stakeholders' (clients, personnel, investors, regulators, suppliers) confidence vis-à-vis these rules and their implementation. It has a dual mission:
Defending CACIB Group against any potentially adverse or illicit outside action. This includes the fight against fraud and financial security (prevention of money laundering, fight against terrorist financing, management of asset freezes and embargoes, KYC)
Protecting its clients' interests and its reputation in the markets by fighting against internal breaches of ethical rules (inside dealing, internal fraud, conflict of interest, improper advising…)
In this context your main activities will include:
Analysis of the risks related to customers, products and activities of the bank
Assistance of Front Offices activities by providing advice on the likely sanctions risk profile
Co-operation with Front / Back Offices regarding advice and guidance on transaction monitoring, payments filtering and client / transaction screening alerts management
Implementation of the control framework (e. g. analysis of internal and external processes, identification of areas exposed to AML and International Sanctions risks, etc.)
Execution of quality controls by applying the regulatory requirements and procedures in general
Analysis of sanctions, PEPs and ALM alerts and reviews of Front Office reports
Support on the implementation of applicable requirements and provision of relevant guidance & training programs
Preparation of documentation in line with HO requirements
What we offer:
Ambitious and committed candidates that are motivated to support our business lines and be part of CACIB Germany will get the chance to learn and experience new things in an international environment. Moreover, we offer a range of benefits:
Fair remuneration                
Job Ticket for Frankfurt public transportation
Flat hierarchies, nice and supportive colleagues with a variety of competencies
Company events, lunch vouchers, free coffee, tea and water
  …
---
To become part of our team in the German office in Frankfurt, please indicate the reference no 2019-39029, indicate your earliest possible start date and apply online.
We are looking forward to your application!
veröffentlicht:
läuft aus am