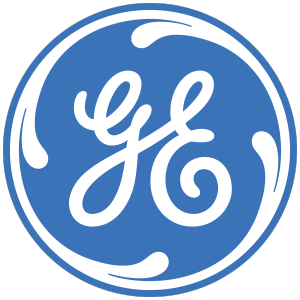 Certification & Compliance Engineer (f/m/d)
GE Renewable Energy is a $15 billion business which combines one of the broadest portfolios in the renewable energy industry to provide end-to-end solutions for our customers demanding reliable and affordable green power. Combining onshore and offshore wind, blades, hydro, storage, utility-scale solar, and grid solutions as well as hybrid renewables and digital services offerings, GE Renewable Energy has installed more than 400+ gigawatts of clean renewable energy and equipped more than 90 percent of utilities worldwide with its grid solutions. With nearly 40,000 employees present in more than 80 countries, GE Renewable Energy creates value for customers seeking to power the world with affordable, reliable and sustainable green electrons.

Follow us at www.ge.com/renewableenergy or on twitter @GErenewables
 
---
Role Summary:
Certification & Compliance Engineer will be responsible for obtaining required certificates of compliance to relevant wind industry standards (IEC, DIBt, etc.) for new GE wind turbines. He will work in close coordination with Engineering and Product Line teams to define strategy, deliverables and schedule for new products certificates.
Essential Responsibilities:
Work inclusively with Engineering and Product Line teams to manage and execute certifications, collecting all required documentation from them and delivering to certification body
Generate and maintain Certification status/tracker
Interface with all impacted system owners or suppliers to ensure successful overall program certification integration
Provide technical assistance/be responsible for agency liaison for certification issues during product development
Work with Engineering and Certification agency to interpret and document approach for certification
Work to create process strategies for certification evaluations to increase efficiencies
Co-ordinate project scoping, PO creation and invoicing with internal and external functions
Interface with Segment Certification Coordinator
Provide Project status and data as input to Segment reports
Investigate and document new market certification approach as needed
Manage certification storage and distribution to meet commercial requirements
Site travel, supplier travel, GE manufacturing facility travel, Certification agency travel - Anticipated to be no more than 5%-10%
Qualifications/Requirements:
Bachelor-or Master Degree in Engineering or equivalent knowledge / experience
Extended working experience in Engineering 
Knowledge of certification guidelines
Understanding of European Directives/Normative Standards
Demonstrated design creativity and problem-solving capabilities.
Team player and ability to self-direct
Ability to demonstrate Influencing skills and Leadership skills
English language capacity
Desired Characteristics:
Prior work with Compliance Agencies/Notified Bodies.
Prior experience in the Wind Turbine engineering Industry
Degree in Electrical or Mechanical Engineering or equivalent knowledge / experience
German language capacity
---
GE is an Equal Opportunity Employer. Employment decisions are made without regard to race, color, religion, national or ethnic origin, sex, sexual orientation, gender identity or expression, age, disability, and according with all local laws protecting different status.
Additional Locations:
Germany;Salzbergen, Barcelona;
veröffentlicht:
läuft aus am