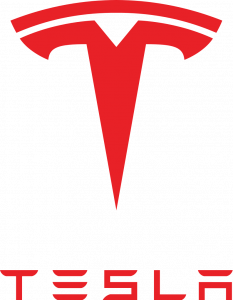 Senior Counsel Compliance - Gigafactory Berlin (m/w/d)
Über Tesla
Tesla beschleunigt den Umstieg auf nachhaltige Energie. Wir entwerfen, produzieren, verkaufen und warten die weltbesten Solartechnologien, Stromspeicher und Elektrofahrzeuge, damit unsere Kunden Strom auf nachhaltige Weise erzeugen, speichern und nutzen können.
Tesla sucht weltweit Toptalente aus den unterschiedlichsten Bereichen, die sich weiterentwickeln möchten. Unsere Basis ist zwar in Kalifornien, aber die weltweite Tesla-Belegschaft erstreckt sich mittlerweile über vier Kontinente. Wir wollen eine Arbeitsumgebung schaffen, in der sich alle Mitarbeiter unabhängig von Herkunft, Religion und Hintergrund wohlfühlen und beste Arbeit leisten können.
Unsere Weltklasseteams arbeiten nach einer unkonventionellen Philosophie, die auf interdisziplinäre Zusammenarbeit setzt. Von jedem Teammitglied wird nicht nur erwartet, sich Herausforderungen zu stellen, sondern auch selbst herauszufordern, um Neues zu schaffen. Wir gehen die schwierigsten und wichtigsten Probleme der Welt an—Voraussetzung für den Erfolg ist hierbei unsere Passion, gemeinsam eine bessere Welt zu schaffen.
Tesla ist ein Arbeitgeber, der Chancengleichheit verwirklicht, und der sich der Diversität am Arbeitsplatz verpflichtet hat. Alle qualifizierten Bewerber für eine Stelle haben die gleiche Chance unabhängig von Herkunft, Hautfarbe, Religion, Geschlecht, geschlechtlicher Orientierung, Alter, Herkunftsland, Behinderung, Veteranenschutzstatus, geschlechtlicher Identität oder anderen Faktoren, die durch die geltenden US-, bundesstaatlichen oder örtlichen Gesetze geschützt sind.
---
The Role
The Senior Counsel, Compliance, EMEA will report to Tesla's Managing Counsel, Compliance and will work to help ensure; compliance with local laws and regulations, that Tesla policies and procedures are being followed, and that behavior throughout EMEA is ethical and consistent with Tesla's Code of Business Conduct and Ethics. The position is based in Germany.
Responsibilities
Identify potential areas of compliance risk and vulnerability, and help develop additional policies and procedures to help minimize that risk
Conduct internal investigations, as needed, of potential violations of law or Tesla policy, and where investigations reveal gaps in controls, work with the business and Tesla's Internal Audit Team to put in place additional processes and controls
Conduct proposed vendor and third-party supplier screenings to identify and mitigate potential FCPA and OFAC non-compliance risks to assist Vehicle and Energy Sales teams with pre-contracting due diligence
 Assist with the development and delivery of compliance training programs
Conduct periodic legal reviews of the Company's compliance program. Compile and analyze information from such legal reviews to propose revisions to compliance policies and procedures as needed
Keep abreast of local consumer regulatory developments to identify the potential impact to Tesla's business
Update legal and compliance department colleagues on developments regarding significant or emerging legal and compliance risks
Requirements
 A Juris Doctor (J.D.) or equivalent from an accredited law school is required
Fluent in German and English
The ideal candidate will have at least 10 years of work experience, including having working in an in-house compliance team at a publicly traded company
The ability to learn on the job and manage constantly changing priorities
Excellent customer service and written/verbal communication skills required
High level of professionalism with strong judgment and commitment to ethical issues
Must be detail oriented with outstanding organizational skills and the proven ability to handle multiple responsibilities simultaneously while maintaining high quality and performance under pressure
Ability to work independently and with a diverse set of personalities in a team environment
Must be able to successfully pass a pre-employment background check
The ideal candidate has the following personal characteristics
Results-driven, has a strong sense of urgency and is able to drive results
Business-minded and comfortable in an environment where ROI matters
Comfortable in an entrepreneurial, fast-paced environment where demands and priorities change rapidly
Able to effectively interact with, influence and collaborate with other members of the organization
Proven track record of learning quickly, taking initiative, working proactively, being resourceful, and taking on additional responsibility
---
veröffentlicht:
läuft aus am