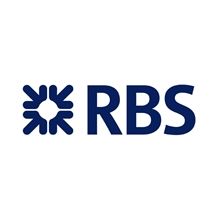 The Royal Bank of Scotland (RBS)
Senior Compliance Manager
Join us in Frankfurt as a Senior Compliance Manager
This is a fantastic opportunity to work closely with a branch manager, setting up a brand new branch and ensuring that it runs smoothly
You'll be able to carve your own career path, keeping a broad view of all the risks involved in running a branch
Making the role your own, you'll work with a small group of like minded professionals in the centre of Frankfurt
What you'll do
Post regulatory approvals, the plan for the NatWest Bank German Branch is:
To be engaged in managing and depositing Euro liquidity
To be engaged in the processing and settling of Euro payments
To offer loans and attract deposits from Large German Corporates clients
You'll be leading regulatory compliance, conduct and financial crime insight for the NatWest Bank Frankfurt Branch, relating to the business of facilitating EU payments, deposits and lending activities, taking into account EU and global regulation, and local German law regulation. You'll act as the Money Laundering Reporting Officer (MLRO) for the NatWest Bank Frankfurt Branch, providing SME input to the specification of monitoring methodologies, and reporting of AML and Financial Crime Activities according to German law.
You'll also be:
Managing the responsibilities relating to compliance, conduct and financial crime through the RBSG Compliance & Conduct and Financial Crime frameworks
Responsible for the provision of advice to meet regulatory requirements and addressing compliance issues in relation to regulatory conflicts of interest, potential market abuse risks, and risks relating to business initiatives
Pro-actively identifying potential or actual compliance and conduct risks and ensuring appropriate escalation, remediation and mitigation to manage risks back within appetite
Ensuring upstream regulatory risks in areas of responsibility are identified, understood and factored into plans for change over the short, medium and long term
Reviewing the quality of reports compiled by the Centres of Excellence, reporting suspicious activities and escalating any breaches as required to the UK Financial Crime function and German authorities
The skills you'll need
You'll need good experience in a corporate banking compliance, conduct, financial crime or risk management role, and to be able to speak and read fluently in German. You should also be familiar with German regulation, including financial crime, and German banking regulation.
You'll also need:
The ability to manage and influence business stakeholders
Experience of the regulatory environment and frameworks, with demonstrable, relevant experience in a corporate finance environment
A good understanding of conduct risk management principles
Good knowledge and understanding of the commercial transaction operating environment, associated policies, procedures and protocols
Inclusion
At RBS, we want everyone to feel welcome, regardless of your background or needs. If you need adjustments making to your working environment, we'll do everything we can to support you. As part of this commitment, we offer flexible working options for some of our roles - find out more.
---
veröffentlicht:
läuft aus am