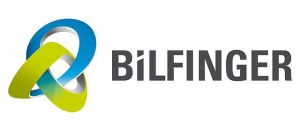 Manager Group Compliance - Compliance Remediation & Reporting (m/f/d)
Manager Group Compliance - Compliance Remediation & Reporting (m/f/d)
Location: Mannheim 
Bilfinger is a leading international industrial services provider. The Group enhances the efficiency of assets, ensures a high level of availability and reduces maintenance costs. The portfolio covers the entire value chain from consulting, engineering, manufacturing, assembly, maintenance, plant expansion as well as turnarounds and also includes environmental technologies and digital applications.
The company delivers its services in two business segments: Engineering and Technologies and Maintenance, Modifications & Operations. Bilfinger is primarily active in the regions Continental Europe, Northwest Europe, North America and the Middle East. Process industry customers come from sectors that include chemicals & petrochem, energy & utilities, oil & gas, pharma & biopharma, metallurgy and cement. With its 36,000 employees, Bilfinger upholds the highest standards of safety and quality and generated revenue of €4.044 billion in financial year 2017.
Tasks
The Manager Group Compliance will strengthen our team in the Corporate Compliance Office and will facilitate a high level of compliance awareness in the organization. The Manager Group Compliance will empower management and compliance business partners to implement Bilfinger's Compliance Program while providing structure, tools and guidance. At the same time, the Manager Group Compliance is involved in remediating identified deficiencies in the Bilfinger compliance management system with an aim to ensure consistency throughout the Bilfinger Group.
The role offers a wide range of responsibilities which vary depending on current projects and assignments:
Manage and execute group wide projects aimed to strengthen the Compliance Management System in the fields of Anti Bribery & Corruption and Competition Law
Develop project plans and project communications
Coordinate compliance topics between Corporate Compliance Office and Divisional Compliance Teams
Act as interface to other central departments such as Internal Audit, ICS, Procurement, HR and Communications
Derive remediation measures and lessons learned from investigation reports to enable the Bilfinger organization to update business processes and compliance ICS controls
Ensure adequate implementation of all remediation measures
Develop and adjust IT tools used to drive Bilfinger's Compliance Management System
Prepare compliance reports for the Compliance Review Board, the Executive Board and the Supervisory Board
Manage the Compliance Dashboard to keep the compliance organization updated regarding relevant compliance topics and key performance indicators
Revise compliance reporting standards by, amongst others, developing additional key performance indicators
Assist the set up and update of yearly Group Compliance plans
Ensure implementation and continuous improvement of Bilfinger's Compliance Program at Bilfinger SE and related entities
Requirements
Upon successful completion of your studies preferably in Business Administration or Law, you have already gained some years of professional experience in the areas of compliance, internal auditing, internal control systems or process design in an internationally operating company
You act with a high degree of personal integrity
You have strong analytical as well as conceptual skills and you address issues following a systematic and solution-oriented approach
You are a team player and have already demonstrated strong communication skills, both verbally and in writing
The position requires flexibility, a high degree of commitment, fluency in German and English as well as a proficient knowledge of MS Excel and MS PowerPoint
---
If you have questions, please contact Mr. Stefan Sannert, Group  Compliance, Phone +49 621 459 2901.
This call for proposals is intended for all suitable applicants regardless of age, sex, disability, religion, belief, race, ethnic origin or sexual identity.
General Management | Bilfinger SE | Permanent |  | Professional | Legal, Audit & Compliance  
veröffentlicht:
läuft aus am