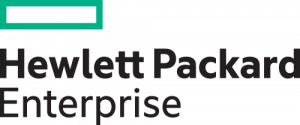 Hewlett Packard Enterprise (HPE)
Legal Counsel IT (f/m/d)
At Hewlett Packard Enterprise (HPE), we live by three core values that drive our business: Partner. Innovate. Act. These values combine to help us create important work all over the world to advance how people live and work.

HPE is an industry leading technology company that enables customers to go further, faster. With the industry's most comprehensive portfolio, spanning the cloud to the data center to workplace applications, our technology and services help customers around the world make IT more efficient, more productive and more secure.

HPE's Legal Department (LD) has approximately 400 employees worldwide in 40 countries. We provide legal advice and support that helps our clients achieve the company's business objectives in a manner that complies with applicable legal and ethical standards. Practice areas include supporting HPE's business units, Ethics & Compliance, Litigation, Global Functions, Intellectual Property, Corporate, Securities, Mergers & Acquisitions and supporting all eleven global geographies.
---
The dynamic German legal team of Hewlett Packard Enterprise is looking for a 
Legal Counsel IT (f/m/d)
am Standort: Böblingen
RESPONSIBILITIES:
Provide qualified legal support and strategic advice with a focus on HPE's indirect partner-led sales organization internally.
Draft, review and negotiate various kinds of business agreements and other legal documents, including structuring, negotiating and closing of indirect partner-led deals, occasionally in multi-country transactions.
Identify, analyze and resolve complex legal issues with solution-oriented focus while pragmatically balancing risk.
Support on compliance matters, such as competition, anti-corruption and public procurement law, to help prevent non-compliance and mitigate business risks in these areas.
Promote legal awareness and lead legal trainings to the indirect sales business teams, managers and team members.
Collaborate seamlessly with the wider legal team within and outside of Germany providing advice and information to other teams such as Ethics & Compliance, Data Privacy, Security, Government Relations, HR and Intellectual Property.

EDUCATION AND EXPERIENCED REQUIRED:
Advanced degrees in German law (1st and 2nd state examination).
2 - 4 years of post-qualification commercial legal experience in an international law firm and/or in a legal department of a multinational company; applications from professionals with IT law background and a strong business acumen will be favorably considered.
International legal experience and/or education will be an advantage but is not a pre-requisite.
Ability to translate complex legal or factual issues into plain language communications.
Broad and deep knowledge of local/regional laws, regulations, policies, and procedures.
Fluent in German and English (written and spoken) – additional other European languages skills are welcome.
Willingness to occasional travel.

PERSONAL SKILLS:
Strong interpersonal skills and good judgment.
Strong commercial and business interest.
Curiosity and passion for learning.
Ability to see the bigger picture, always with the customer focus at heart.
Energetic and proactive approach.
Sense of pragmatism and can do attitude.
Ability to communicate effectively.
Strong team orientation, still being comfortable operating independently.
Part-time work or job-sharing is also applicable to this position.

We offer:
A competitive salary and extensive social benefits
Diverse and dynamic work environment
Work-life balance and support for career development
---
Want to know more about HPE? Then let's stay connected!
https://www.facebook.com/HPECareers
https://twitter.com/HPE_Careers
HPE is an equal opportunity employer/Female/Minority/Individual with Disabilities/Protected Veteran Status
veröffentlicht:
läuft aus am