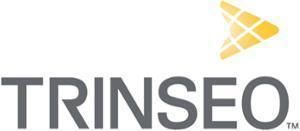 International Trade & Compliance Specialist EMEA
The Role
The position will have responsibilities including, but not limited to:
Ensuring that the business processes and legal requirements associated with domestic and international shipments function smoothly and in compliance.
Providing advice and direction on export and import policies, customs procedures and techniques, and international trade practices in order to facilitate the implementation of company objectives and ensure business success.
Providing specialized, expert knowledge concerning the requirements and obligations associated with exporting and importing Trinseo's raw materials and finished products.
Leading improvement processes and any necessary corrective actions in order to ensure corporate trade compliance
Working with third party International Trade partners and forwarding agents to ensure that Trinseo's material flows meet global trade compliance regulations and that all documentation is correct and complete
Ensuring the integrity of SAP ECC data (GTS)
The Person
Bachelor degree required (Supply Chain, International Trade, Logistics)
4-6 years' experience in international trade, import/export compliance or equivalent. International trade certification (e.g. CITP, certified freight forwarder, certified customs broker) preferred.
Conceptual and practical expertise in Global/Regional Trade Compliance or Global/Regional Trade Operations
 Specialist knowledge in customs, harmonised tariffs, licences, product classification, Free Trade Agreements, import, export, and country-specific trade regulations.
Excellent writing and communications skills. Ability to clearly explain complex concepts and technical regulations, policies and standards.
Demonstrated strong analytical and problem solving skills; audit experience and skills would be an advantage.
Experience or ability to work in global trade data management system (GTS).
Exposure to and understanding of commerce and commercial terms (e.g. INCO Terms) as well as trade compliance practices and procedures
Spoken and written fluency in English and German required
Apply now via the button below, where you will be redirected to our recruitment partner's site to continue your application.
Odgers Berndtson Group (including Berwick Partners and Berwick Talent Solutions) have been retained to partner with Trinseo on the Program T2020 recruitment campaign.
---
veröffentlicht:
läuft aus am