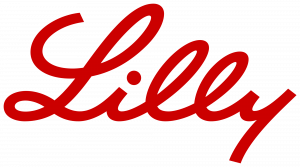 Lilly was founded in 1876 by Colonel Eli Lilly, a man committed to creating high-quality medicines that met real needs in an era of elixirs peddled by questionable characters. His charge to the generations of employees who have followed was this: "Take what you find here and make it better and better."
More than 140 years later, we remain committed to his vision through every aspect of our business and the people we serve starting with those who take our medicines, and extending to health care professionals, employees and the communities in which we live.
For our office in Bad Homburg near Frankfurt am Main, we are looking for the following candidate as of January 1, 2020
---
Tasks & Responsibilities
Proactively provide legal counsel to Germany, Switzerland and Austria, prioritizing significant legal risks and needs
Serve as member of Germany Hub lead team and International Legal lead team
Supervise attorneys in Germany and ensure appropriate training, coaching and development
Liaise and partner with IP Legal colleagues to deliver legal support to hub with respect to intellectual property protection
Drive integrated solutions to cross-functional issues that have a legal dimension
Establish and execute legal strategies to support the business
Monitor, identify, interpret and timely communicate to business partners relevant changes in the law
Drive engagement with industry associations on a prioritized basis and contribute to efforts to shape external environment
Provide legal support to International Business Unit projects when requested by supervisor
Qualification & Experience
At least 10 years experience as an attorney, ideally from the pharmaceutical industry
Experience with and ability to counsel directly in Germany, with experience in additional markets a plus
Experience with complex legal problem solving for business clients
Prior experience as in-house counsel
Strong coaching skills
Ability to navigate cross-cultural contexts
Strong interpersonal skills and ability to partner well with others
Fluency in German and English
Capability of working independently but committed to teamwork and collaboration
What we offer you
Permanent full-time employment, flexible working hours
A great corporate culture with flat hierarchies in an exciting international environment
Teamwork with colleagues, also cross-functional and international, which is fun
Attractive salary and above-average benefits (e.g. company pension scheme, term life insurance, company restaurants, modern workplace)
---
If we have aroused your interest please apply online with your complete application documents (in English) via our  Recruiting-Partner KellyOCG: www.lilly-careers.de
If you have any questions please do not hesitate to contact Anja Chevalier.
Tel.: +49 / 221 / 95 64 90-444
veröffentlicht:
läuft aus am