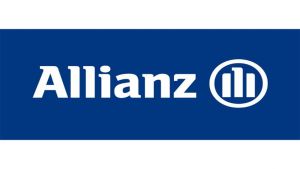 Allianz Capital Partners GmbH
Compliance Officer (f,m,d)
Allianz is the home for those who dare – a supportive place where you can take the initiative to grow and to actively strengthen our global leadership position. By truly caring about people – both its 85 million private and corporate customers and more than 142,000 employees – Allianz fosters a culture where its employees are empowered to collaborate, perform, embrace trends and challenge the industry. Our main ambition is to be our customers' trusted partner, instilling them with the confidence to grow. If you dare, join us at Allianz Group.
Allianz Capital Partners is the Allianz Group's in-house investment manager for alternative equity investments. With offices in Munich, London, New York and Singapore Allianz Capital Partners manages more than EUR 20 billion of alternative assets. The investment focus is on infrastructure, renewables as well as private equity funds. ACP's investment strategy is targeted to generate attractive, long-term and stable returns while diversifying the overall investment portfolio for the Allianz Group insurance companies.
Compliance Officer (f,m,d)
Being part of the Allianz Global Investors Group, Allianz Capital Partners GmbH (ACP) is the Allianz Group's asset manager for alternative equity investments. ACP focuses on investing into private equity, infrastructure and renewable energy. With the perspective of further growth of these business activities ACP has recently obtained a license pursuant to the KAGB as asset manager from the German regulator BaFin and is in the process of raising its first infrastructure equity fund targeted to professional third party investors. ACP is seeking a compliance professional to join the Munich-based Compliance team, which is responsible for implementing and executing an overall compliance program for ACP.
---
Key Responsibilities
Provision of expert advice with regard to capital market, anti-financial crime and corporate compliance matters, in close cooperation with the Compliance Function of Allianz Global Investors
Responsibility for data privacy compliance matters (e.g. review of privacy impact assessments, concluding data processing agreements) in the role of the internal Data Privacy Officer
Drafting, implementation and continuous evaluation of the adequacy and effectiveness of ACP's compliance policies, procedures and internal controls
Implementation and execution of compliance reviews and monitoring processes with respect to ACP´s investment activities
Investigation of compliance issues as needed and reporting of findings to management board
Acting as first point of contact for general inquiries by internal and external auditors, depositories, clients, and regulators
Key Requirements / Skills / Experience
2-3 years of relevant compliance or legal experience, preferably within asset management or private equity, including some years specifically dealing with corporate compliance, anti-financial crime compliance, and/or investment compliance related issues
University degree in law, business administration or equivalent
Sound knowledge of European financial regulations, including AIFMD, MAR, EU AML directive, MIFID, as well as local regulations of Germany. Knowledge of other local European regulatory requirements (in particular UK) would be a plus
Strong interest in data privacy regulation, ideally with prior working experience in this area
Fluent spoken and written in German and English
Team Player with the ability to take initiative, work under pressure, and meet deadlines
Ability to adapt to a fast changing environment, understand complex issues quickly, to explain them clearly and concisely, and propose practical solutions
---
Additional Information
- Start date: as soon as possible
- Reference Code: ACP-5958269-3
Allianz Capital Partners GmbH is committed to employment equity and therefore welcomes applications from men and women regardless race or ethnicity, age, nationality, religion, disability, sexual orientation or philosophy of life.
Allianz Capital Partners GmbH
Munich
veröffentlicht:
läuft aus am