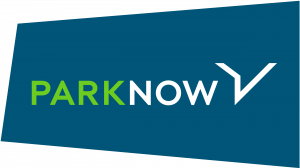 COMPLIANCE AND DATA PROTECTION ASSOCIATE (M/W/D)
Wanted: Compliance and Data Protection Associate excited to shape the future of mobility! 
Our drive 
We love cities. And we're doing something to make our cities healthier, cleaner and more liveable. How? By providing parking solutions that are simple, quick and effortless. Today, PARK NOW is the world's leading provider of on-demand mobile payments for on- and off-street parking. We make life easier for more than 17,000,000 drivers in over 700 cities in Europe.  
---
About the role/team
The NOW Group is comprised of FREE NOW, SHARE NOW, REACH NOW, CHARGE NOW and PARK NOW and all entities have their own Compliance Management System. You will report to the coordinator for Compliance and support the respective Compliance Managers in overarching topics.
Your central task will be the creation of synergies and best practices across the group when it comes to Compliance and Data Protection. The team is young and fun to work with and we are all convinced that Compliance only works through creating the right culture.
Your Responsibilities 
Managing a selection of joint tool or service providers (whistleblowing, sanctions lists, eLearning, consultancies, …)
Ensuring proper implementation and maintenance of tools across verticals;
Managing information pool with policies, processes, and methodologies of verticals;
Identifying and monitoring changes of key legal provisions per vertical;
Supporting with creation of Compliance relevant trainings.
Requirements 
Advanced degree in management, economics, law or similar;
At least 2 years of professional working experience;
Solid Project Management background;
Experience in Compliance Management, at least peripheral;
Knowledge of national and international anti-corruption regulation, antitrust and data protection would be a plus;
Business fluent in English, ideally also German;
Hands-on mentality and strong communication skills;
Conviction that Compliance Management adds value to an enterprise;
Joy in working in a dynamic tech start-up environment.
Our offer 
Want to be part of a dynamic fast-growing scale-up and global, urban mobility leader? Yes! Want to make an impact? Yes! 
We offer a lot of autonomy and room to develop your talents. We know our people are at their best when they enjoy a good work-life balance, which we fully support. You can expect great employment benefits, fun team events and much more! 
PARK NOW. We are driven to improve. Come join the ride!   
Apply now
---
Bewerben Sie sich per Onlineformular. 
veröffentlicht:
läuft aus am