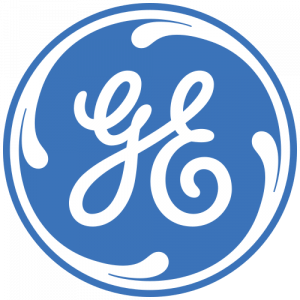 CDI Grid Solutions Compliance Leader H/F/D M/F/D
CDI Grid Solutions Compliance Leader H/F/D M/F/D
GE Renewable Energy | Renewable Energy Headquarters COE | Legal  | Experienced  | Oct 9th 2019 | 3266766 | Relocation Available: No | Location Boulogne-Billancourt, Ile-De-France, France
Role Summary:
This position has full responsibility and accountability for planning, implementing and monitoring the Compliance Program for Grid Solutions within GE Renewable Energy. The Compliance Leader for Grid Solutions will continue building on the existing program, identify and implement changes as needed, and continuously monitor the effectiveness of the program.
Essential Responsibilities:
Le/La titulaire de ce poste doit assumer les responsabilités relatives à la planification, la mise en œuvre et la surveillance du programme de conformité au sein du segment Grid Solutions de la branche GE Renewable Energy. Le/la responsable conformité chez Grid Solutions continuera à tirer parti du programme existant, à identifier et à mettre en œuvre des changements le cas échéant, et surveillera constamment l'efficacité du programme. 
Own and manage Grid Solutions Compliance program, including the maintenance of a strong compliance culture across the entire business.
Drive and facilitate Compliance ownership by business leaders through quarterly Compliance Review Board meetings and other regular rhythms.
Own and perform risk assessment and abatement, including forward-looking identification of emerging or unappreciated Compliance risks and creation or improvement of processes and programs.
Gather and analyze compliance-related data and construct strategic responses.
Work with RE Ombuds leader and RE Investigations Leader to track concerns in Grid Solutions and ensure timely and thorough completion.
Work with the Grid Solutions Commercial Compliance Manager to ensure that the compliance processes supporting the Sales team are effective.
Develop and implement a Compliance training plan and confirm effective delivery, including conducting regular targeted live training sessions.
Ensure ownership and timely completion of Compliance-related corrective actions.
Own the compliance program for the Grid Solutions Joint Ventures.
Serve as an active member of the Renewable Energy Compliance team, providing partnership and support to other team members and key stakeholders on RE-wide priorities and initiatives.
Assumer la responsabilité et la gestion du programme de conformité de Grid Solutions, dont la maintenance d'une culture conformité forte au sein de l'entreprise.
Sensibiliser les responsables opérationnels à l'importance de leur mission de contrôle de la conformité, en organisant des réunions du Comité exécutif dédiées à la conformité chaque trimestre, ainsi que d'autres rendez-vous réguliers.
Gérer et exécuter l'évaluation et la limitation des risques, notamment par l'identification précoce des risques de conformité émergents ou sous-estimés, et créer ou améliorer les processus et les programmes.
Recueillir et analyser les données relatives à la conformité à l'échelle régionale et élaborer des réponses stratégiques.
Travailler avec le/la Responsable Médiation de RE et avec le Responsable Investigations de RE pour assurer le suivi des problèmes chez Grid Solutions, et veiller à la résolution rapide et complète de ces problèmes.
Collaborer avec le responsable conformité commerciale de Grid Solutions afin de garantir l'efficacité des processus de conformité qui soutiennent l'équipe commerciale.
Développer et mettre en œuvre un plan de formation Conformité et veiller à ce qu'il soit appliqué de manière efficace, notamment par le biais de sessions de formation en direct, ciblées et régulières.
Garantir une prise en charge et une mise en œuvre rapide des actions correctives liées à la conformité.
S'approprier le programme de conformité des joint ventures Grid Solutions.
Agir en tant que membre à part entière de l'équipe Conformité de Renewable Energy en apportant son soutien aux autres membres de l'équipe et aux principales parties prenantes dans le cadre des initiatives et des priorités de la branche RE dans son ensemble.
Qualifications/Requirements:
Bachelor's degree with strong academic record or the same knowledge/experience.
Global experience in a leading role.
Strong process skills and organizational skills with a focus on risk assessment and mitigation.
Broad knowledge of legal/compliance risk areas.
Experience conducting privileged investigations.
Ability to think strategically and adapt the program to ensure effectiveness.
Excellent facilitation, communication, presentation, and negotiation skills.
BAC+3 avec un excellent parcours universitaire ou connaissance/expérience équivalente.
Expérience internationale à un poste de direction.
Solides compétences en matière de processus et d'organisation, avec un intérêt particulier pour l'évaluation et la limitation des risques.
Connaissance approfondie des risques dans le domaine juridique et de la conformité.
Expérience de la supervision d'enquêtes confidentielles.
Capacité à adopter une vision stratégique et à adapter un programme pour en garantir l'efficacité.
Excellentes compétences en matière de simplification, de communication, de présentation et de négociation.
If contracted in Spain:
Non-national candidates are responsible to know the minimum documentation requirements to be able to be contracted in country: NIE- Social Security Affiliation Number in Spain (NAF) and Bank Account in Spain. They must be in possession of them at the time of start hiring. GE will not sponsor this requirement.
 

If contracted in UK:
Applications from job seekers who require sponsorship to work in the UK are welcome and will be considered alongside all other applications. However, non-EU/EEA candidates may not be appointed to a post if a suitably qualified, experienced and skilled EU/EEA candidate is available to take up the post, as the employing body is unlikely, in these circumstances, to satisfy the Resident Labour Market Test. For further information please visit the UK Border Agency website .
 

If contracted in Italy:
EU work permit
Fluency in English and/or Italian

Desired Characteristics:

Law Degree and current bar admission or the same knowledge/experience.
Strong demonstrated leadership skills with an ability to inspire others to perform in a matrixed environment.
Ability to communicate and cooperate up, down, and across the organisation.
Excellent independent judgment, strength to stand by difficult decisions.
Ability to work in a boundaryless environment and perform constantly and effectively under pressure when required.
Ability to prioritize, highly productive.

 

Diplôme en droit et admis(e) au Barreau ou connaissance/expérience équivalente.
Excellentes compétences d'encadrement doublées d'une capacité à inspirer ses collaborateurs au sein d'un environnement matriciel.
Capacité à coopérer et communiquer à tous les niveaux hiérarchiques au sein de l'organisation.
Grande objectivité, capacité à prendre des décisions difficiles.
Capacité à travailler dans un environnement international de manière constante et efficace même sous la pression, le cas échéant.
Aptitude à définir des priorités et forte productivité.
---
About Us:
GE (NYSE:GE) drives the world forward by tackling its biggest challenges. By combining world-class engineering with software and analytics, GE helps the world work more efficiently, reliably, and safely. GE people are global, diverse and dedicated, operating with the highest integrity and passion to fulfill GE's mission and deliver for our customers. www.ge.com
GE est le groupe industriel numérique mondial, qui transforme l'industrie grâce à des machines contrôlées par logiciel et des solutions connectées, adaptées et prédictives. GE s'organise autour d'un échange mondial de connaissance, le « GE Store » (offre de produits GE), au sein duquel chaque activité partage et a accès aux mêmes technologies, marchés, structures et intelligences. Chaque invention nourrit les innovations et les applications dans tous nos secteurs industriels. Fort de ses collaborateurs, ses services, sa technologie et sa taille, GE produit de meilleurs résultats pour ses clients en parlant le langage de l'industrie. www.ge.com
Les candidatures des personnes dont l'embauche est subordonnée à une autorisation pour travailler en France sont les bienvenues et seront prises en compte au même titre que les autres candidatures. Dans ce cadre et conformément à la règlementation pour certaines catégories d'emploi, les candidats étrangers des pays tiers ne peuvent pas être retenus si un ressortissant de l'Union européenne ou d'un autre Etat partie à l'EEE et de la Confédération suisse postule et dispose d'un profil correspondant au poste à pourvoir. Pour plus d'information concernant la règlementation relative à l'immigration professionnelle et les conditions pour obtenir la délivrance par les autorités françaises de l'autorisation de travail, nous vous invitons à consulter le site : http://www.immigration-professionnelle.gouv.fr/
Additional Locations:
Czech Republic, France, Germany, Hungary, Italy, Poland, Spain, Switzerland, United Kingdom; Flexible European Locations
veröffentlicht:
läuft aus am