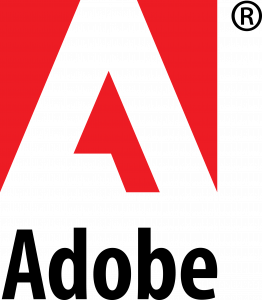 Associate Legal Counsel EMEA
Adobe – An Award-Winning Employer
Adobe believes in hiring the very best and that's why we are an award-winning top 100 employer.  Recognizing that employees are at the core of our success, Adobe recruits and retains highly qualified and motivated individuals, creates an environment where they can innovate and achieve their best, and rewards them for their performance by giving them an opportunity to share in the company's success.  Adobe is consistently ranked as one of FORTUNE magazine's "100 Best Companies to Work For."
Click this link to experience A Day in the Life at Adobe: http://www.adobe.com/aboutadobe/careeropp/fma/dayinthelife/
---
About Adobe's Legal Group
Adobe's Legal team partners with business and functional teams to manage the company's legal affairs. Sub teams within the Legal organization include Public Policy, Compliance, Anti-piracy, Corporate Securities and M&A, Litigation, Intellectual Property and Product and Sales support.
The challenge
An exciting new opportunity has now arisen for a qualified (2 to 4 years of PQE) commercial/IT/IP lawyer to work with the lead lawyer for the Central Region (Germany, Switzerland, Austria and Eastern European countries) on a broad range of business matters requiring legal support.  The successful candidate will act as advisor to, and interface and collaborate with, all levels of the sales community, as well as providing support to other functions within the organization (including the marketing and finance groups) and working with other members of the EMEA legal team.  This position will be based in Munich, Germany. This is a fantastic chance to join a supportive, dynamic, and above all, friendly, legal department in a company which values the work/life balance and where a competitive salary and attractive benefits package is on offer for the successful candidate.
What you'll do:
Drafting, reviewing and negotiating a variety of license, professional services and other commercial agreements and documents independently, including data processing agreements, consulting agreements as well as statements of work, resale, distribution, sales and licensing agreements.
Providing general commercial legal support to the various business units, including preparing and delivering training in-house, when appropriate, on key legal areas of interest. 
Cooperating and working closely with other legal team members in Maidenhead, Ireland, Paris, Munich, Stockholm and Bucharest.
What you need to succeed:
This role is for a qualified lawyer (2nd state exam) with proven academic background who has 2 to 4 years of post-graduate international professional experience in the legal department of a company and/or a law firm.
The candidate needs to be a very good generalist, capable of working in various jurisdictions.
Exposure to Commercial/IT/IP as well as data protection issues preferred, good business sense essential.
Fluent English and German and excellent oral and written communication skills round off your profile; additional language skills are an advantage, but not a prerequisite
The candidate must be a team player also able to self-start with limited guidance and work independently as well as having a positive, problem solving, and business focused attitude with confidence to prioritize workload appropriately in a fast-paced environment.
Good technical skills are essential, as is a keen interest in and some experience of the software/IT industry.
Ability to travel within Europe and USA when required.
---
At Adobe, you will be immersed in an exceptional work environment that is recognized throughout the world on Best Companies lists. You will also be surrounded by colleagues who are committed to helping each other grow through our unique Check-In approach where ongoing feedback flows freely.
If you're looking to make an impact, Adobe's the place for you. Discover what our employees are saying about their career experiences on the Adobe Life blog and explore the meaningful benefits we offer.
Adobe is an equal opportunity employer. We welcome and encourage diversity in the workplace regardless of race, gender, religion, age, sexual orientation, gender identity, disability or veteran status.
veröffentlicht:
läuft aus am